Wiping Cloth
the modern alternative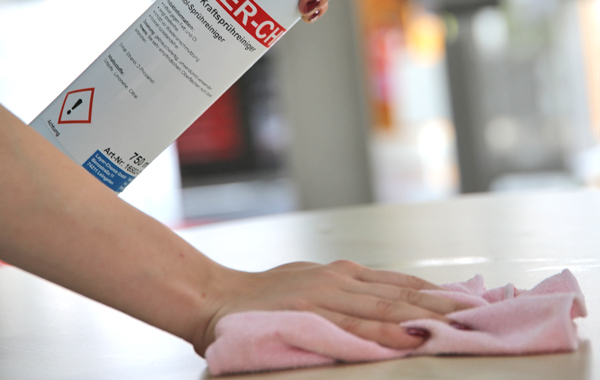 Cleaning rags belong to the past. New development in the field of cleaning and floor cloths has revolutionised many cleaning tasks in industry and commerce.
Cleaning cloths specially developed for different tasks and applications ensure better cleaning results with less work.
They are useful, cost-effective and save valuable storage room. In connection with a proper dispenser they are always hygienic and at hand. The quality of each single cloth is constant. Surveys prove that high quality cloths help you handle your tasks with better efficiency and lower consumption of cleaning products within shorter period of time. At once you have less waste. Out of it result significant ecological advantages and additional value for your company.
Please test our wide range of cleaning cloths in practice.
Please don't hesitate to contact us…We would be glad to assist you!
Phone +49-7131-9098-222 – Fax +49-7131-9098-60 – verkauf@layer-chemie.de
Interesting topics (link to catalogue in German language)
Service Portfolio
Material Safety Data Sheets
General Catalogue (link to catalogue in German language)
learn more