Water Treatment
for your very personal benefit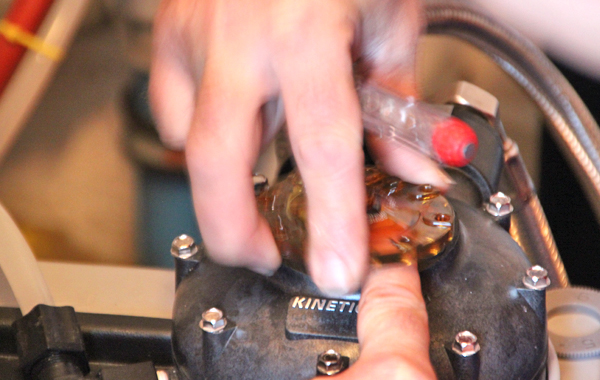 Water is used for many work processes in different operation fields. The quality demands on water for industry, gastronomy and building equipment and appliances increase steady .
High mineral content and especially high water hardness have negative influence upon cleaning and heating up processes. They lead to increased mineral deposits and incrustation in water bearing systems and boilers.
Washing and cleaning require more chemicals and additives to disable disturbing minerals. Deposits lead in the end to higher energy consumption, higher maintenance costs and more disturbances through wearing of movable parts.
You can protect your equipment and pipes from unpleasant repair works with a help of a custom-tailored water treatment system. As a result you save money.
We offer a big choice of water treatment possibilities. We would be glad to consult you when choosing an appropriate system for your company.
Please don't hesitate to contact us… We would be glad to assist you!
Phone +49-7131-9098-222 – Fax +49-7131-9098-60 – verkauf@layer-chemie.de
Service Portfolio
Material Safety Data Sheets
General Catalogue (link to catalogue in German language)
learn more