Disposables
for your success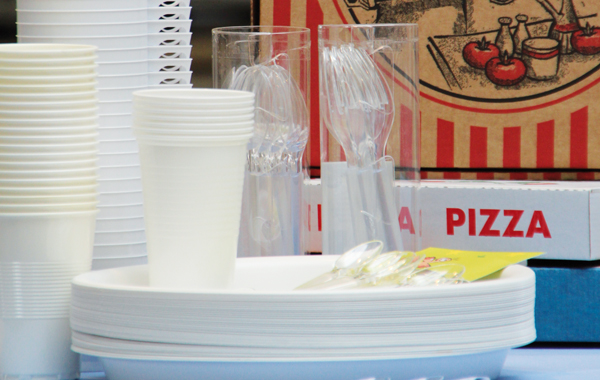 Restaurants and caterers offer their guests in many cases food, dishes and drinks also to go. For this purpose practical solutions are needed which underline the customer perception on the one hand, and on the other hand help to keep good quality and taste of the product for a long time period.
For reasons of environment protection many such "take-away" and "to go" packing and transportation containers are produced of biodegradable, compostable or recycled materials. In this way a significant contribution to environment protection can be made.
Napkins and table top products are your store sign. A creative and elegant colour choice with high-grade napkins makes a very positive impression on your customers.
An impressive table cover provides for pleasant atmosphere and well-being of a guest. Our broad collection offers you a big choice of designs and innovative materials for all occasions.
We also make it possible to personalise your napkins through individual printing. This makes the advertising effect of your company even higher.
Please don't hesitate to contact us… We would be glad to assist you!
Phone +49-7131-9098-222 – Fax +49-7131-9098-60 – verkauf@layer-chemie.de
Service Portfolio
Material Safety Data Sheets
General Catalogue (link to catalogue in German language)
learn more